Added products to the Spec cart will be collaborated on a spread sheet that can be viewed and downloaded when you click here.

Spec (0) | Tech Support

中文 | English

| | |
| --- | --- |
| Home > Products > T-5K series > Features | |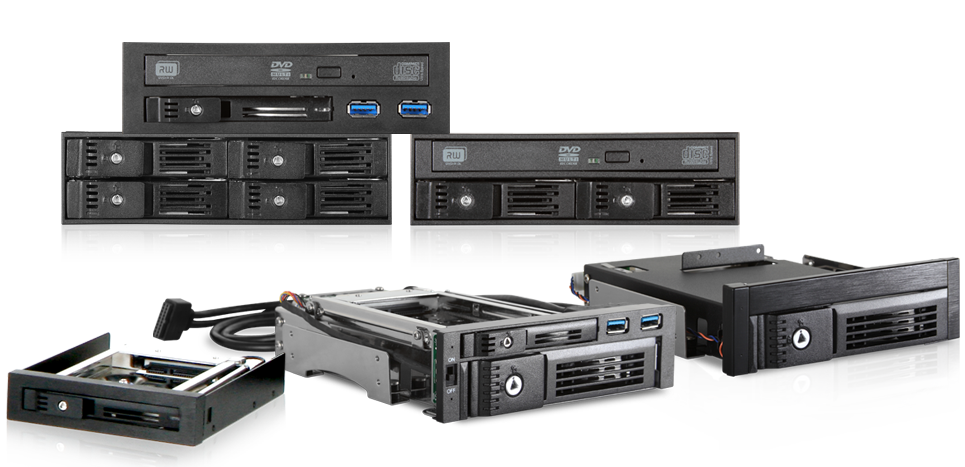 Where ODD's and HDD's Collide


Welcome to the T-5K Series

HDD hotswap-enabled. Multiple configurations supported. SATA I/II/III-compatible with a 6.0 Gb/s data transfer rate. Tool-less, screw-less, and tray-less. Welcome to the T-5K series, where usability, practicality, and good looks merge.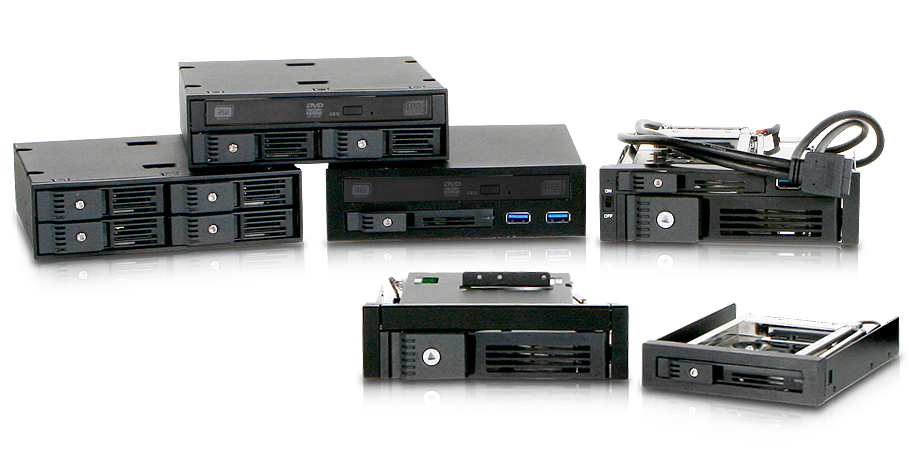 Made for Hot-Swap

While the computer's running and your optical disc is
spinning, the last thing you want to do is have to shut
your system off just to change out your hard drive.
With hot-swap technology, these cages allow you to
interchange HDD's while the machine's still running. It
never got easier to remove or add HDD's to your
system. And with a new, unique push bar design to
open the cage door, inserting and ejecting HHD's
goes smooth as butter.
Optical Disc-Equipped

Most PC software is still distributed through CDs and
DVDs. These cages are unique and effective devices as
they are equipped not only with caddies for your hard
drives, but also a slim optical drive bay to be able to
read and write discs. This line of cages allows your
server or workstation chassis to be more useful and
practical.









Absorbing Vibration
and Resonance

Anti-vibration silicon rubbers on both sides of these
racks are there to absorb the shaking from your
less-than-gentle environment.


Protecting Against
Deterioration

Using ABS plastic for the front panel and stainless steel
for the cage body, we've designed our cages to protect
against the plating process and rust problems after
long-term use. So years down the line, they'll be
looking as sharp and sturdy as when you first set your
eyes on them.