Added products to the Spec cart will be collaborated on a spread sheet that can be viewed and downloaded when you click here.

Spec (0) | Tech Support

中文 | English

| | |
| --- | --- |
| Home > Products > T-G Series > Features | |


Portable Data Mines


A Catch of a Hot-Swap Cage

iStarUSA is proud to debut our new T-G525-SS and T-G35-SS hot-swap cages with a design that's making heads turn. Key locks, a stainless steel handle, power/drive activity LED's, a sliding rail.. Did we mention all-aluminum casing and screwless HDD mounting? All these features make the T-G525-SS and T-G35-SS something to drool over.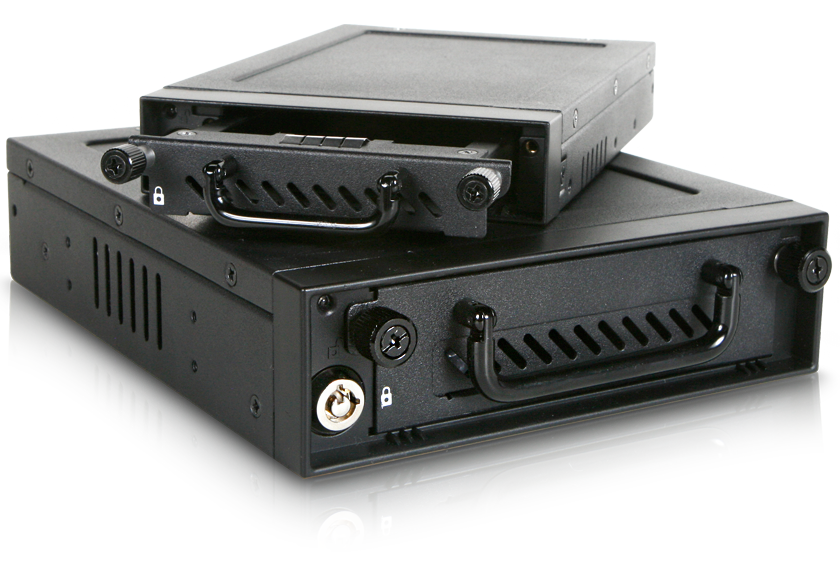 Made for Rugged

These hot-swap cages have got the qualities you need
in a cage for your less-than-gentle environment.
They're tough in strength and durability with a
hard-knock metal cage. The aluminum body and an
additional 30mm cooling fan also provide the best
cooling in the worst operating conditions.
Data Protectors

A security lock on these cages prevents intrusion and
theft to your most important data. With unique
screwless HDD mounting patented design, high
performance SAS/SATA 6.0Gb/s interface, and easy
swap tray design, the T-G525-SS and T-G35-SS are
tough in strength but flexible in functionality.




Light It Up

By popular demand, we've installed LED display lights on
these cages--a blue light for power and red light for HDD
accessing, so you know exactly what's going on.


Store It Up

Despite their compact sizes, these cages are fit to carry
a brick of virtual data. The T-G35-SS can hold hard
drives with up to 2 Terabytes of data, and the
T-G525-SS can hold hard drives with 4 Terabyte
capacity, making them portable data mines.



Patent stainless steel HDD mounting design.