Added products to the Spec cart will be collaborated on a spread sheet that can be viewed and downloaded when you click here.

Spec (0) | Tech Support

中文 | English

| | |
| --- | --- |
| Home > Products > T7M1 > Features | |


Transforming Data Sharing One Drive at a Time












An Alternative Way
to Store

Tired of carrying caseloads of CDs or DVDs worth of onsite
data back to post production studios? With hard drive capacity
hitting up to 3 Terabytes (about 40 DVDs), carrying a hard drive
around makes a lot more sense in data heavy processes.

Multiple Housing

These drive cages fit in a standard optical (CD or DVD rom) bay. Having more than one bay on most computer cases or chassis, users don't have to worry about getting data across the network when hard drives can be ejected from one machine and plugged into another with ease.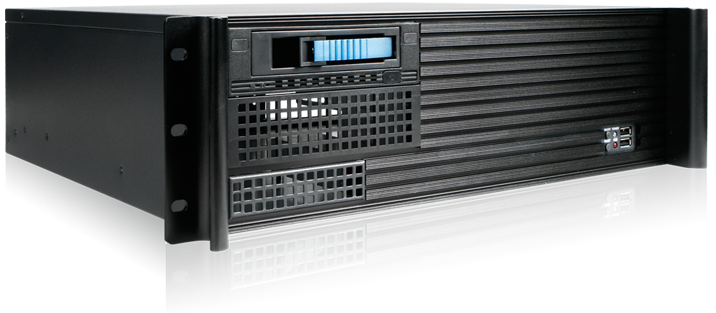 Drive Caddy

The hard drives are mounted on a drive tray caddy with screws that guide the hard drive in and out of its cage. It acts as a metal cage protector as well as a carrying caddy for the road
Color Coding

The benefit of having multiple tray handle colors help users identify which drive houses
which files without having to turn on the computer (assuming we all organize our files
correctly). With the choices of Silver, Blue, Red, Black, and Plastic handles, there are
more than enough codes to help differentiate the location of essential data.
Did we mention Hot-Swap?

The T7M1 series are also hot-swap cages, which mean that hard drives can be removed from the cage while the computer is running. Give it a try; digital mobility awaits.
'